Thank you to everyone who contributed to the new sails for La Grace.
What is La Grace and who are we?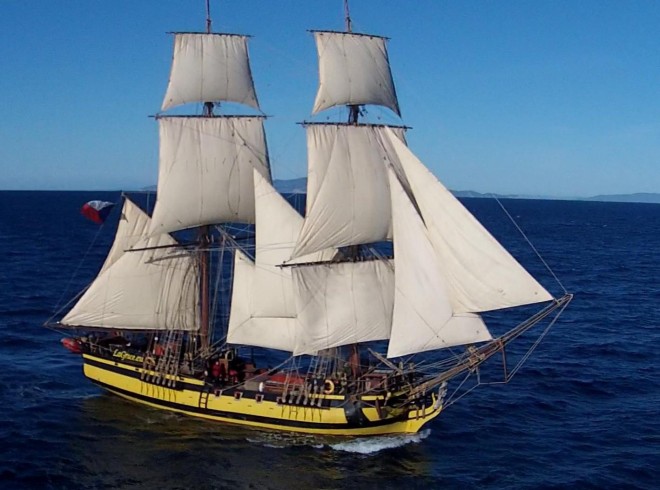 La Grace is an authentic replica of a brig from the second half of the 18th century. It's not just the dreams come true of the people who helped to construct it in Egypt but it also fulfills dreams of dozens of people whoever has sailed it. And our next step is to get to the international races of Tall Ships. Unortunatelly bad condition of the sails showing strong signs of fatigue after six years work makes it impossible. La Grace and her crew have won respect and appreciation from their rivals in this race already thanks to excellent results and it would be a pity if our reputation would be ruined. In these races it's unfortunately not just the bare enthusiasm but the result is decided due to technology as well.
Have you ever dreamed to turn towards the blue horizon aboard the sailboat? I personally don't know any better feeling when bow of our Grace blasts through choppy waves of the sea and the wind whistles in the taut sails. It's like you are in another world. A world where the time goes in totally different way and nothing else matters but you and the sea…
Sails are what moves us forward!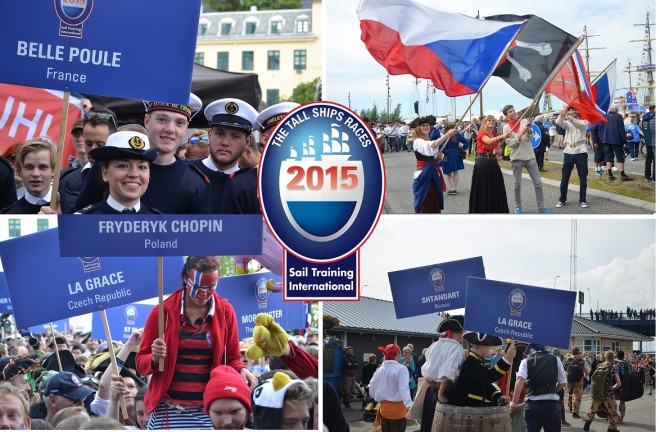 La Grace is not a novice in these races. First in 2013 there was The Mediterranean Tall Ships Regatta from Barcelona to La Spezia in Italy. There were 26 other tall ships from all over the world (for example italian Amerigo Vespucci or russian Mir and Krusenstern). A complete outsider as the relatively small czech ship was suprised everybody and got first place!
In 2015 La Grace fought in Nothern Sea. It was 7 days on the open sea and 600NM (over 1 111 km) from irish Belfast to Alesund in Norway. After the second lap down to Denmark La Grace finished in 2nd place just 7 seconds after the first one!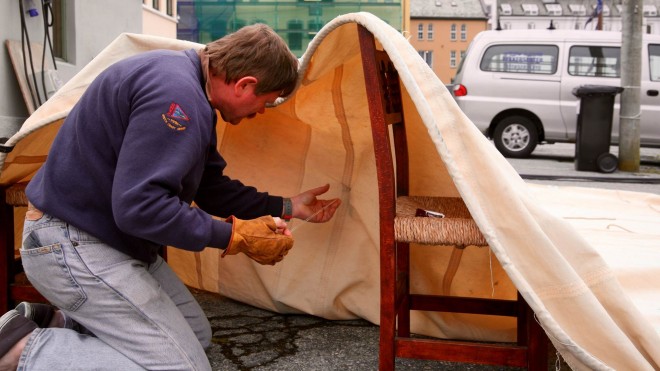 It was very difficult in 2015. The ship sailed high over her options (average speed was 10 knots, optimal speed under sail is around 8 knots), and so it happened that we exchanged the victory in the north for sails. At each port, and sometimes at sea, we sewed and repaired the sails to withstand strong winds. Given this state of sails Captain Pepa Dvorsky decided that without new sails La Grace can not compete in 2017 races. The Tall Ships Races 2017 take place in Baltic sea and the conditions will be even more difficult than in Northern sea 2015.
And what will we use the money for?
We will use it for new sails for our Grace of course! So she will be able to compete the other ships in the north.
A polish company in Gdańsk promised us good sails. They made our original sails 6 years ago already. We need 10 new sails together: 1. Fore and Main Topgallant, 2. Fore and Main Topsail, 3. Spanker, 4. Foresail and Mainsail, 5. Jib, 6. Main, Maintopmast and Foretopmast staysail

Thanks to these new sails we can go to the North on the start of the next Tall Ship Race 2017 on the Baltic Sea!